Project based at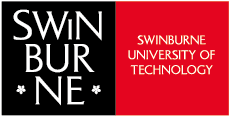 Lead Partner Organisation
Another approach to the development and testing of new collaborative robotic process definition is to start with process design via digital twinning. Digital twinning provides a two-way approach to validation of process steps.
First, the digital representation of a system allows for simulated adjustment and refinement prior to physical implementation. Second, interconnection of the collaborative robotic activity with the digital representation allows for tracking of the process and continuous real-time inspection. Further, digital representations and interaction with a manufacturing system allows rapid monitoring of real systems and virtual simulations of changes. These environments will help identify, test and validate collaborative robotic integration into a product workflow.
This Project will look at the development of digital twins for the development, evaluation and optimisation of collaborative robotic process specifications with Infrabuild.
.
---