Project based at
Lead Partner Organisation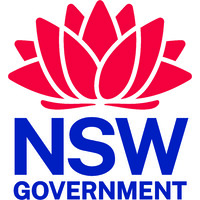 This is an associate project of the Centre, led by our Designing Socio-Technical Robotic Systems, Program co-Lead, Dr Matthias Guertler and was completed in 2022.
In partnership with the NSW Department of Work Health and Safety, and funded through the NSW Workers Compensation Operational Fund,
the UTS Tech Lab team developed guidelines, methods and principles to design safe cobots and cobot workplaces.
The outcomes from this project support the safe implementation of collaborative robots into businesses and help shape future industry practices and official standards and regulations.
The project team have created a website full of useful resources that include:
✔ An introduction to, and general safety information, aspects of human-cobot collaboration.
✔ Guidance documents to assist in the planning of an upcoming or amended workplace.
✔ Checklists and assessments to assess an existing or future workplace's safety features
Check it out here: Guidelines for Safe Collaborative Robot Design and Implementation | Centre for Work Health and Safety (nsw.gov.au)
Academic team
Dr Matthias Guertler
Dr Nathalie Sick
Dr Gavin Paul
Dr Marc Carmichael
Centre for Inclusive Design
Karios Now